The predicted temperature for later this week is +90F with a real feel of 105F. New York City's forested natural areas are the coolest place to be according to the new Cooling Cities report by the Natural Areas Conservancy.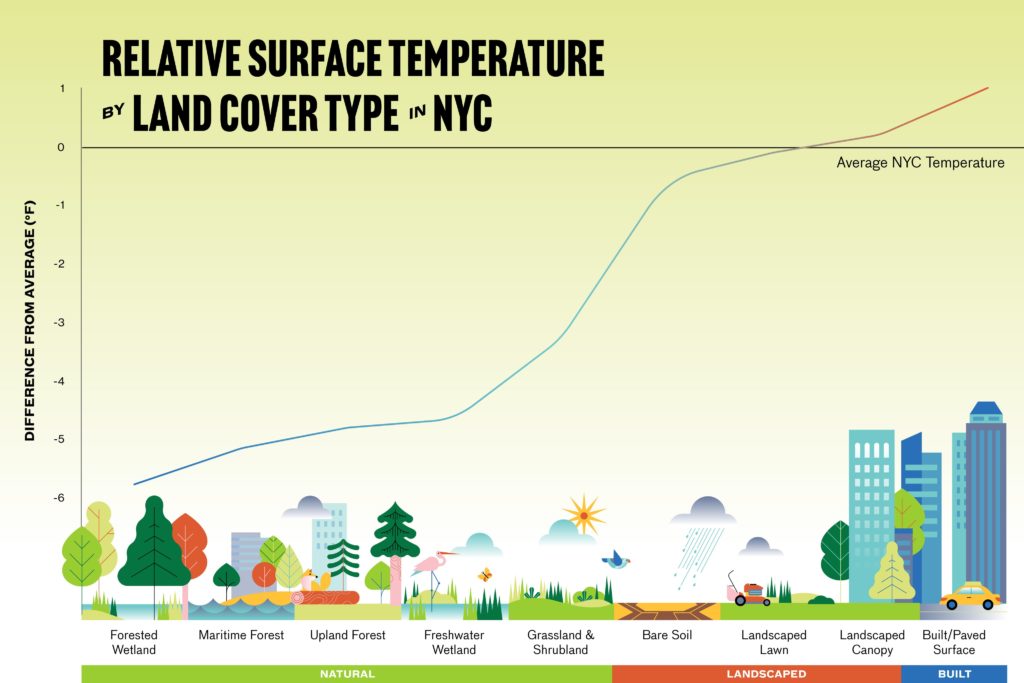 If a natural area is too far afield, you can find respite in the shadier areas of Washington Square and other landscaped parks. One day last summer we measured a few surfaces in and around the park. The coolest spot we measured was the pavement beneath the large English Elm in the northwest corner. Join us to map the cool zones and hotspots in the park.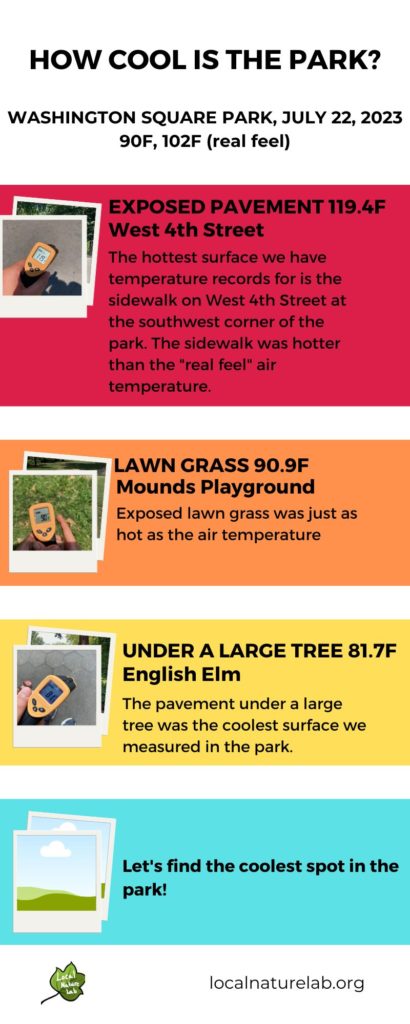 ICYMI
Read the 2022 Wildlife and Phenology Surveys report.
Look up, down, and all around for birds with the New York City Urban Bird Explorers Guide.
Listen to the Season 3 Finale of Your Bird Story.