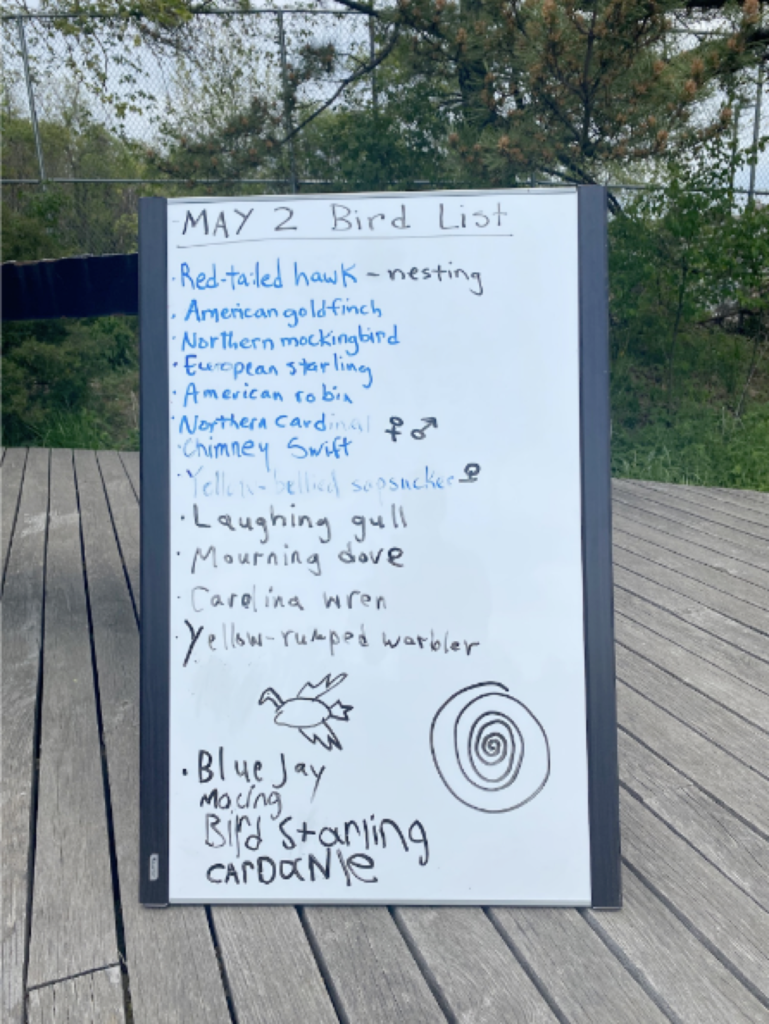 At the 11th Enhancing Fieldwork Learning Showcase, Georgia spoke about Explore Birds, an environmental education program, as a pathway for children to learn basic field methods.
Field work is perceived as happening in the realm of adults but children can conduct field work. Environmental education programs area perfect vehicle to introduce observation skills and various types of record keeping.
Washington Square Park Eco Projects offers Explore Birds, a mobile bird education program, in public spaces throughout New York City. The main component of the program is a hands-on exhibit of urban bird specimens. We facilitate bird watching in two ways, wherever we pop-up. One approach is to offer binoculars and provide field guides. Another approach is to do bird walks in adjacent greenspaces. With the latter approach, we use a visual aid such as a white board to list the species that participants spot. Species data are uploaded to eBird to generate checklists for sites throughout the city. Children contribute to ecological knowledge about their communities and to big-data "citizen science."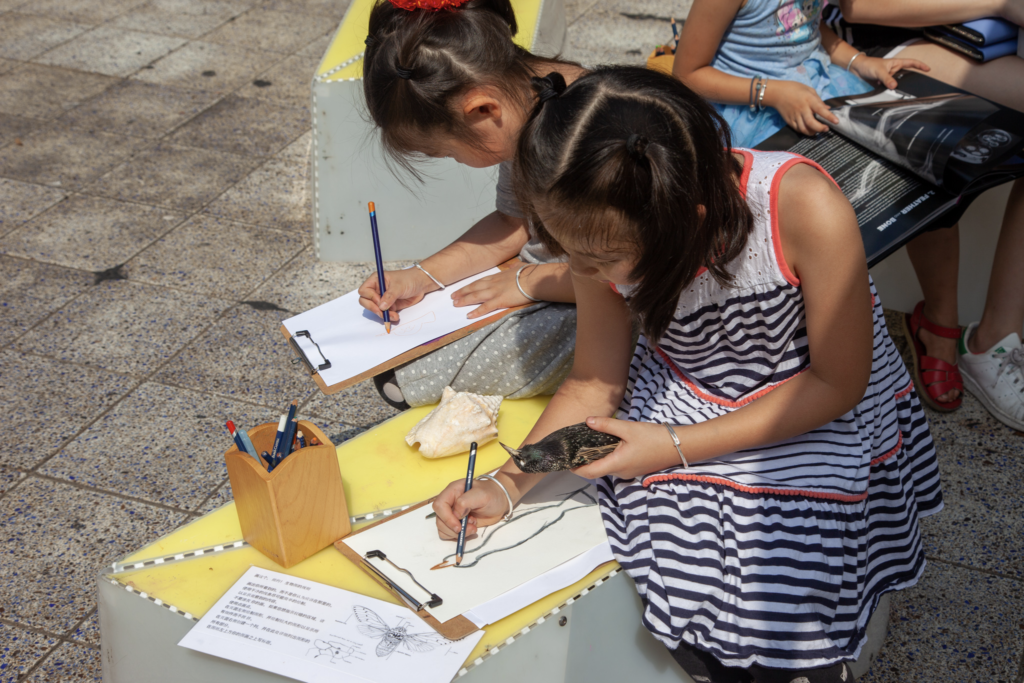 Explore Bird has an art/biological illustration station. The bird-centric art activities are structured with an introduction to bird morphology. The drawings made by children are a form of natural history record keeping about birds in the collection. We have experimented with bird collages using bird specimens, birds in-situ, and imaginary birds. We have also used "scavenger hunts" for plant bio-facts to introduce the diversity of plant species in parks.